Lady Gaga And Katy Perry Tweet Excitement For American Music Awards 2013 Tonight
24 November 2013, 11:29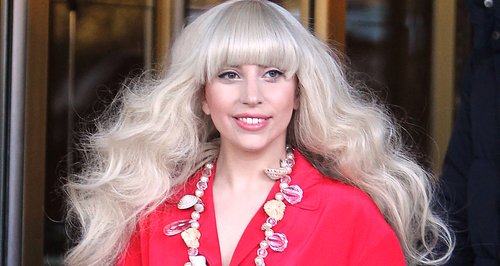 The 'Do What U Want' singer joins a performance line-up also featuring One Direction, Rihanna and Miley Cyrus.
Lady Gaga, Katy Perry and Pitbull have all tweeted their excitement ahead of the American Music Awards 2013 tonight (24th November).
The 'Venus' singer is set to perform at this evening's awards ceremony out in Los Angeles at the Nokia Theatre, widely rumoured to be singing her duet 'Do What U Want' with R Kelly, and updated fans on rehearsals last night.
"Just left AMAs, so pumped for the show!" Lady Gaga tweeted on Saturday evening (23rd November). "Back to rehearsal! I'm gonna need to put some cucumbers on these eyes tonight!"
'Roar' singer Katy Perry also posted on Twitter to confirm she is excited about playing this evening's show, writing: "You know you've been working hard when your teddy bear even smells like tiger balm."
Meanwhile this year's American Music Awards is set to be hosted by Pitbull, who will also perform a duet of his song 'Timber' with Ke$ha.
"Rehearsal with @keshasuxx went amazing #TIMBER #AMAs this is gonna be fun," he wrote, while Ke$ha herself posted: "So excited for the AMAs tomorrow!! First time I'll be performing TIMBER!!!! evverrrrr."
The American Music Awards 2013 takes place tonight at Los Angeles' Nokia Theatre and will also see performances from the likes of One Direction, Rihanna and Justin Timberlake.