Lady Gaga Gives Fans iTunes Festival 2013 Dress Code Instructions And Teases New Song
28 August 2013, 09:19 | Updated: 28 August 2013, 09:23
The 'Bad Romance' star has once again been teasing her upcoming performance in London.
Lady Gaga is preparing to open this year's iTunes Festival 2013 this week and has been taking to Twitter to tease fans with details of new music.
The 'Marry The Night' singer has also been instructing her followers on what they should wear to the gig – billed by her as 'SwineFest'.
Speaking on her social networking account, she wrote: "I will be providing a list of acceptable attire for #SwineFest throughout the week. Item 1: Seashells. Item 2: Seahorses 3: Starfish

"I would also suggestion 4. Paint colored dreadlocks for securing 'under the sea' Boticelli-Punk accessories. More fashion updates to come! X"
Sharing lyrics from a potential new song, she also wrote: "Maybe I should have a little more just to stay out of my mind? Cause its when I'm not thinkin' with you that I act like a Swine! #Sept1"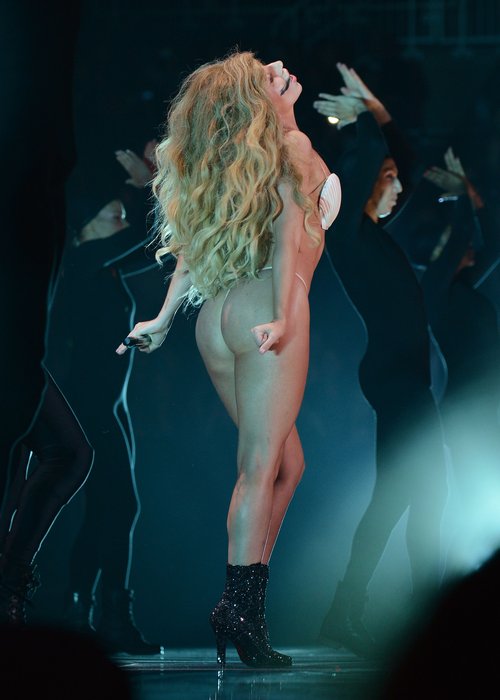 Speaking last week about the upcoming appearance at the event, she promised fans that she'd be debuting a series of new songs from her next album 'ARTPOP'.
Gaga recently opened the MTV VMAs 2013 and flew into London this week to prepare for the show.
The iTunes Festival 2013 takes place across the whole of September live from the Roundhouse in Camden.
Other stars set to take to the stage at the event include Robin Thicke, Jessie J, Lawson, Justin Timberlake and closing act Katy Perry.
You can win tickets to the iTunes Festival 2013 right here.