Lady Gaga To Pay For Fan To Have Hip Surgery?
12 April 2013, 15:03
The 'Bad Romance' singer is reportedly helping out one of her Little Monsters – who she named her wheelchair after.
Lady Gaga is apparently paying for one of her fans to have hip surgery with her own surgeon.
The 'You & I' singer underwent surgery herself on a hip injury, which forced the cancellation of her 'Born This Way Ball' tour.
Wenn reports that the young fan, known as Emma, wrote on her Twitter account to express her gratitude to the singer for her gesture.
She wrote: "Gaga herself reached out to me and is hooking me up with her team of doctors, plus others, that did her surgery in NYC as I have been needing a hip replacement for quite some time (my left hip dislocated almost two weeks ago too.. I know, perfect timing, right?)...
"We're planning on flying out this weekend, all expenses paid, for a consult. She won't be there, but the gesture is absolutely incredible and I broke down sobbing immediately afterwards...

Check out a picture of Gaga in her wheelchair below: (Picture: Splash)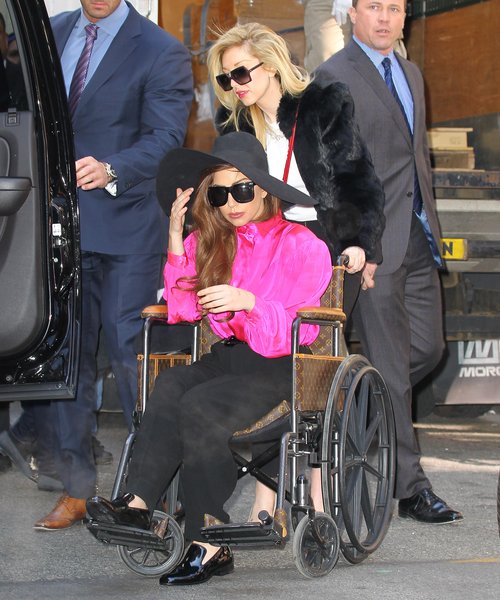 "Words can't describe how incredibly BLESSED I am... I would like to send a MASSIVE thank you to Gaga, her entire team, as well as (Gaga's parents) Cynthia and Joe for doing an incredible job of raising the most beautiful person I know."
Fans also claim that the fan is the same one who Gaga named her wheelchair after as she recovered with the walking aid following her own surgery.
The US star has since been seen back on her feet as she attended a yoga class, but was soon back in her wheelchair.