Lady Gaga On 'Do What U Want' Music Video: "I Don't Think You Are Ready"
20 November 2013, 10:14 | Updated: 20 November 2013, 11:01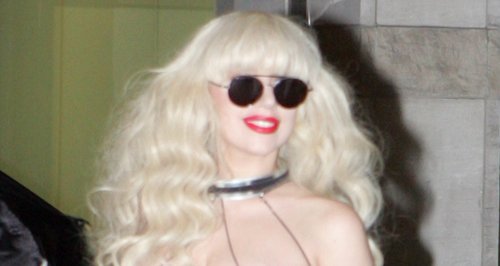 The 'Venus' singer also hints at a potential future tour called the 'artRave'.
Lady Gaga says she isn't sure if people are "ready" for her 'Do What U Want' music video just yet, while also hinting at future tour plans.
The 'Applause' singer sang a raunchy duet of 'Do What U Want' with R Kelly on Saturday Night Live over the weekend, and says she has been surprised by the amount of questions she has had about the pair's performance.
Lady Gaga joked that from the overwhelming reaction to her sexualised performance of 'Do What U Want', she can't wait to hear what people have to say when the watch the song's upcoming music video.
"Many interviews quelped today about about my 'SHOCKING' performance w/ R KElly on SNL," Lady Gaga tweeted yesterday (19th November). "I'm beginning to think y'all aren't ready for the video."
The US star then went on to tease potential plans for a new tour to support her third album 'ARTPOP', and hinted at the title 'artRave' for the potential new world tour.
"Oh my darling monsters, you will years from now know how important the artRave really was. I can't what to turn it into a tour!" Gaga added.
The 'Venus' star used the name artRave for her 'ARTPOP' album launch party earlier this month out in Brooklyn, New York.
Lady Gaga is set to perform live on Sunday 8th December at the Capital FM Jingle Bell Ball 2013.