Lady Gaga Opens Up On Depression Battle In 2013: "You Have To Find That One Little Light"
6 February 2014, 09:41 | Updated: 6 February 2014, 09:42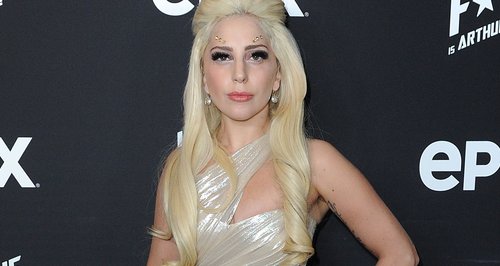 The 'You & I' singer says she found her "greatness" once again to get back on track this year.
Lady Gaga has revealed she became "very depressed" towards the end of 2013 before finding the strength to push herself once again for her fans, family and her music.
The 'Applause' singer says she felt "exhausted" by some of the people around her and was "angry" and "cynical" for a time, before building herself back up again for the New Year.
"I became very depressed at the end of 2013," Lady Gaga reveals, in the March issue of Harper's Bazaar US. "I was exhausted fighting people off.
"I couldn't even feel my own heartbeat," she continued. "I was angry, cynical and had this deep sadness like an anchor dragging everywhere I go.
"I didn't feel like standing up for myself one more time, to one more person who lied to me," Gaga added, before revealing that she turned it around on New Year's Day.
"I said to myself, 'Whatever is left in there, even just one light molecule, you will find it and make it multiply. You have to for you. You have to for your music. You have to for your fans and your family'.
"You just have to go back to that greatness, find that one little light that's left. I'm lucky I found one little glimmer stored away."
Lady Gaga stopped by Britney Spears' Las Vegas show last weekend to see the pop star, as well as enjoying a BBQ by her dad.