Lady Gaga And Taylor Kinney Hold A Commitment Ceremony?
14 October 2014, 10:51 | Updated: 14 October 2014, 11:11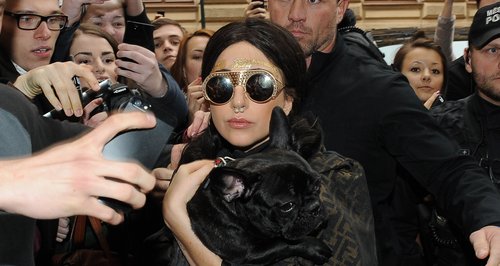 The 'Venus' superstar and her beau are said to have had a private ceremony together to show their love.
Rumour has it Lady Gaga has SORT-OF tied the knot… after allegedly holding a commitment ceremony with her boyfriend Taylor Kinney.
Fresh claims suggest that, while not an official wedding, the long-time couple held a private ceremony with family and friends to re-affirm their dedication to each other.
Lady Gaga and her actor boyfriend Taylor have been dating since 2011, and are said to have had the celebration at her parents' New York City restaurant Joan Tratorria.
"Gaga wanted something visual, a commitment ceremony with the people who matter most," a source told the Daily Star this week. "They don't have time to plan a wedding, so they decided they would have a small gathering to show the people they love most how committed they are to one another.
"It was just for her family and a few close art and designer friends," the source explained.
Judging by Lady Gaga's post over the weekend… she was MORE than looking forward to spending time with her beau Taylor!
Days off for the baby. Bout to get cheek to cheek with my other "T"