Lady Gaga's Song 'Bad Romance' Goes Back To The 1920s In This YouTube Cover
1 May 2015, 09:29
Bad Romance - Vintage 1920's Gatsby Style Lady Gaga Cover ft. Ariana Savalas & Sarah Reich
04:36
If Lady Gaga had released 'Bad Romance' ninety years ago... THIS is what it would have sounded like.
Lady Gaga's loving a bit of old-school jazz these days, but what would her pop music have sounded like if it was release way back when in the 1920s?
Wonder no more, because those ridiculously talented guys from Postmodern Jukebox have taken on Mother Monster and absolutely SMASHED their cover of her mega-hit 'Bad Romance'.
We love Gaga as much as the next red-blooded pop music lover, but seeing her incredible music given a classic spin is JUST as good.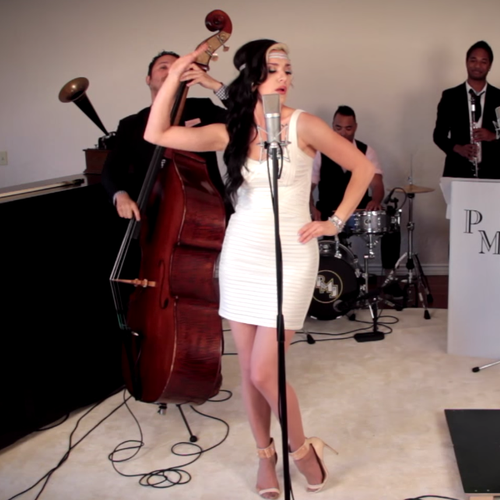 You may also like...
WATCH: The Greatest Pop Star Stage Falls Ever