Lady Gaga Recorded By Fan Saying Azealia Banks "Has A Bad Attitude"
10 September 2013, 15:23
The 'Bad Romance' singer responded to recent comments made by the rapper during her appearance on Good Morning America.
Lady Gaga was caught on camera by a fan saying Azealia Banks has "a bad attitude".
The 'Marry The Night' singer was a special guest performer on Good Morning America this week – where the comments were made.
The issues between the pair began when it was revealed Banks was dropped from the tracklisting for 'ARTPOP'.
Banks then took to Twitter to question Gaga's originality, tweeting "Of COURSE gaga wants to play mermaid again…Pffft…Just all looks so familiar…To me".
The singer carried on her conversation with her Little Monsters on Good Morning America when off camera they asked what her thoughts were.
"She has a bad attitude," Gaga declared, which was greeted with agreement from her fans.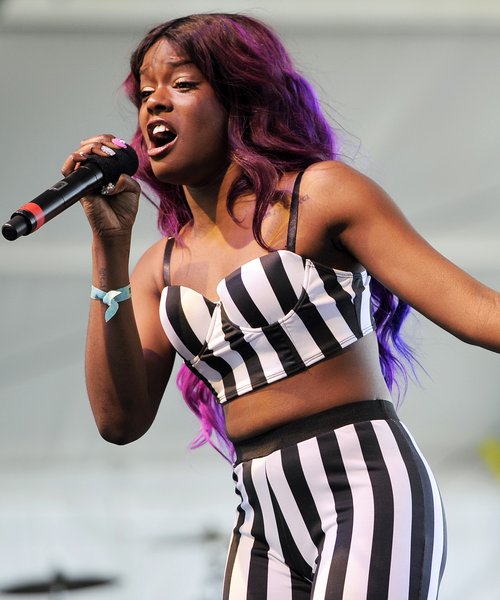 During Gaga's Wizard Of Oz-inspired performance on Good Morning America, the New Yorker wore a Dorothy-esque blue gingham dress to sing an acoustic version of classic 'Somewhere Over the Rainbow' before being joined by her dog Fozzy - playing the part of Toto - and launching into new single 'Applause'.
Meanwhile, Lady Gaga is due to release new album 'ARTPOP' on 11th November.