Labrinth Is Back… And His New Song 'Let It Be' Hits Capital Tonight!
18 August 2014, 17:02 | Updated: 18 August 2014, 17:04
The UK star's brand new track gets its first Capital play tonight from 8, fresh from its live debut at the weekend.
Labrinth… come in! The 'Earthquake' superstar is back and he's got a brand new track for us all!
The UK singer-songwriter has JUST announced his brand new single 'Let It Be', which arrives in September and gets its first play on Capital with Marvin on tonight's (18th August) show from 8pm.
Get involved in the conversation about our first play of Labrinth's 'Let It Be' by tweeting us @CapitalOfficial with the hashtag #NewLabrinthOnCapital.
The song marks Labrinth's return to the music scene after a year quietly working on #AlbumTwo, and for any lucky Lab fans who passed by Camden, London on Sunday (17th August), they would have caught the FIRST performance of 'Let It Be' in a surprise gig at Camden Stables.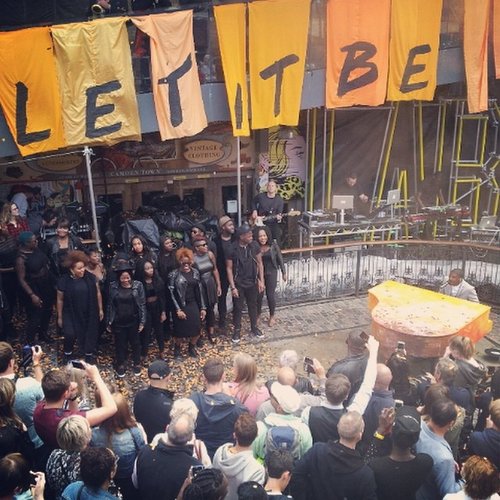 "I knew I had been gone a long time and needed to come back with a single that was special, something forward-thinking," Lab said in a statement announcing the track. "I wanted an opening statement to my second album and I put extra pressure on myself to come up with that."
PLUS… it's now been confirmed that Labrinth's second album, the follow-up to his 2012 debut 'Electronic Earth', will drop by the end of 2014! #BringItOn
Don't forget! Labrinth's NEW single 'Let It Be' is officially out on 28th September and you can pre-order the track right here.
You may also like...