Labrinth Says New Album Is Inspired By Daft Punk And Is "More Orchestral" Than Debut
6 August 2013, 14:58
The 'Earthquake' star is preparing to unveil the follow-up to 'Electronic Earth'.
Labrinth has confessed that Daft Punk have helped to inspire the sound of his forthcoming new album.
The 'Beneath Your Beautiful' star has been teasing his next record for the past few weeks and told the Daily Star this week that it's an "exciting" time for him.
"The next album is amazing," the singer declared. "I'm excited as it's a bit more live, more orchestral and there's horn sections."
He continued: "I'm still exploring new stuff and have been buying an insane amount of vintage synthesisers as I want people to see where I've come from in terms of gospel, soul. A lot more of my voice and musicality shines through."
Labrinth admitted he feels the industry is "evolving" and currently "all over the place".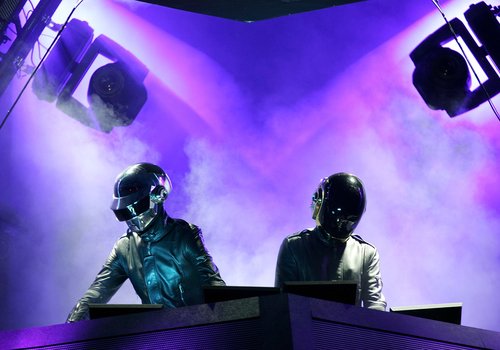 "Every song on the radio is totally different but I like to think that I got there first," he said. "Daft Punk inspired me to go more in that direction. When I heard their record I felt: 'We need more of this stuff'."
"Dance music can be devoid of soul so bringing acoustic instruments back is a powerful thing," he added.
He has previously teased plans for a summer release of the album and has also been working with X Factor winner James Arthur on his debut record.