Kiesza Is MORE Than Ready For The VMAs! Listen To Our Chat With The 'Hideaway' Star
22 August 2014, 11:42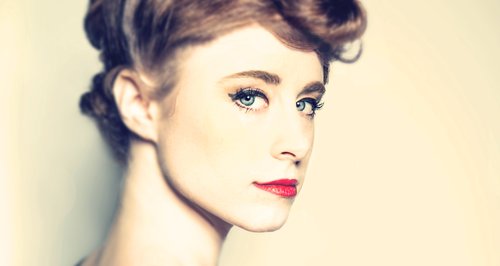 The US superstar is hoping to take home her first VMAs gong this weekend.
Kiesza is MORE than ready to hit that VMAs red carpet… and maybe make a few new showbiz pals along the way!
The 'Hideaway' superstar is ready for her first ever appearance at the MTV Video Music Awards this coming Sunday (24th August), and she could well walk away a winner as well.
Kiesza on getting ready for the VMAs 2014...
Kiesza, and her choreographer, are up for Best Choreography this Sunday for their breakout smash music video for 'Hideaway'.
"It doesn't feel like I'm a nominee, it hasn't sunk in! I think when I'm there it will sink in," Kiesza exclusively told Capital's showbiz reporter Kevin Hughes ahead of the show. "It's weird, it feels really good.
"I'm just so proud, I'm proud of my choreographer. We did it, and here we are, nominated for a VMA!" Kiesza continued. "We're up against some good stuff, so I don't want to take away from them. I'm just thankful.
I'm excited to dress up and put on some new shoes, and meet some new people!" she added.
The MTV Video Music Awards 2014 will see performances from the likes of Taylor Swift, Beyonce, Jessie J, Nicki Minaj and Ariana Grande.
You may also like…