Ke$ha Slammed By Parent Television Council For Drinking Own Urine On Reality Show
23 May 2013, 15:17 | Updated: 23 May 2013, 15:19
The 'Tik Tok' singer's stunt has been called "garbage" in an angry letter to supporters.
Ke$ha's new reality TV series My Crazy Beautiful Life has been slammed by members of the Parent Television Council who were outraged the pop star drinks her own urine during one scene.
The US group released a letter to supporters hitting out what they called "disgusting, vile content" on the show and criticised not being able to pick and choose the channels they receive.
"Why should we have to pay for this kind of garbage just so we can get access to Discovery, Disney, or the Golf channel? It's outrageous — and it shouldn't be that way," reads the letter, obtained by Billboard.
"Consumers deserve choice. We should all have the ability to choose and pay for only the channels we want to watch … but the cable industry won't let that happen without a fight."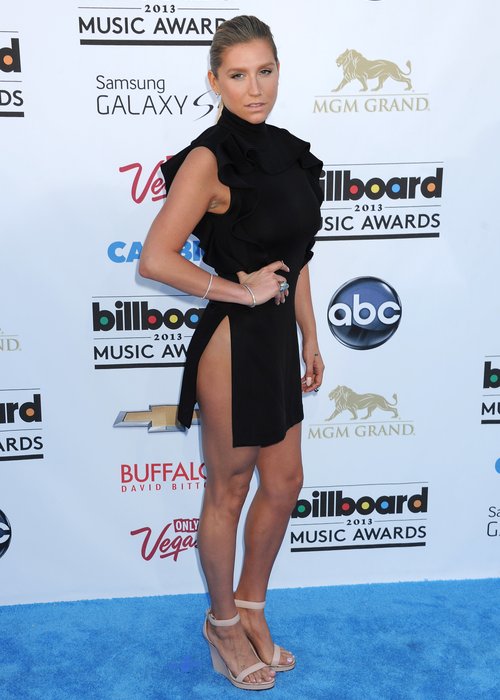 Speaking about drinking her own urine, Ke$ha told The Hollywood Reporter that it was a one-off stunt.
"I heard it was good for you. That was, like, the rumor," she said. "But I don't know. I'm also just one that doesn't shy away from things."
She continued: "I'm not good at saying 'no' so I just figure, f*** it, I'll try anything once. So I tried it. I wouldn't recommend it. It was pretty gross. And I don't think it really did anything very beneficial to me so, yeah, I wouldn't probably do it again."
Meanwhile, the singer has also been out shooting the music video for her new single 'Crazy Kids'.