Ke$ha Shows Off Dramatic New Look For 'Crazy Kids' Music Video
10 May 2013, 13:24
The 'Die Young' singer was spotted with cornrow extensions as she filmed her latest promo this week.
Ke$ha has been pictured on set of her latest music video sporting a dramatic new image change.
The US star was sporting cornrow hair extensions, huge platform sneakers and huge gold rimmed glasses as she filmed for her 'Crazy Kids' promo.
The singer's image was completed with large heart-shaped earrings as well as pink stockings.
The 'Tik Tok' star was also spotted kissing a mystery bearded male on set of the video.
The track will follow on from previous release 'C'mon' and the new single also features rapper Will.i.am.
Check out a picture of Ke$ha on the set of her new music video below: (Picture: Splash)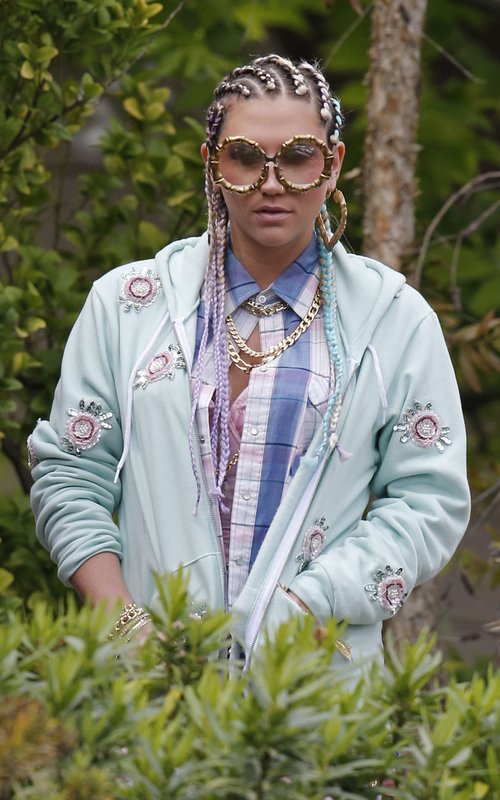 Meanwhile, the singer has also been causing a stir with One Direction fans after revealing she and Harry Styles have been sharing text messages.
The star has long spoken about having a crush on the teen – who was most recently linked to Kimberly Stewart.