WATCH: Kelly Clarkson Covers Taylor's 'Blank Space' And Ms. Swift LOVED It!
28 July 2015, 11:30
Kelly Clarkson singing fan request Blank Space by Taylor Swift in Toronto
04:28
Following several other huge covers over the past few weeks, Kelly SMASHES her latest pop reworking.
Kelly Clarkson is giving fans EXACTLY what they want lately with her incredible live covers… and she's just given us the best one yet, a reworking of Taylor Swift's 'Blank Space', which the singer herself thinks is AMAZING.
During her latest tour shows Kelly has been taken on several HUGE songs at the request of fans, including Nick Jonas' 'Jealous' and Rihanna's 'Stay', and Taylor is the latest star to get the Clarkson cover treatment.
It didn't take long for Taylor herself to pick up on the cover of her hit, tweeting her approval to 'Dark Side' singer Kelly with the simple message: "Kelly Clarkson covered Blank Space and YES."
Kelly Clarkson covered Blank Space and YES. http://t.co/qwhXSxPOEx

— Taylor Swift (@taylorswift13) July 26, 2015
Hit play on the video above to see Kelly belting out Taylor's 2014 hit single, taken from her album '1989', and be in awe of Ms. Clarkson's incredible pipes once again!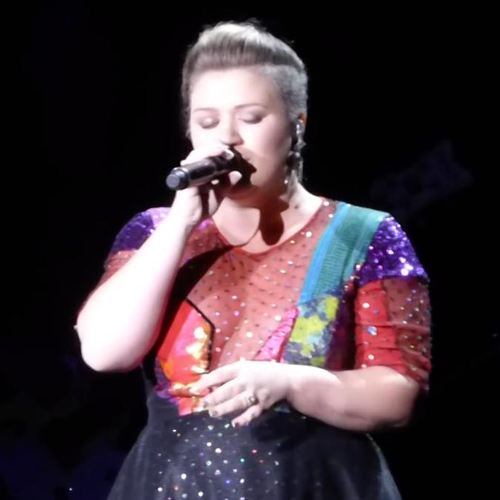 Kelly Clarkson dropped her 'Piece By Piece' album earlier this year which has spawned hits like 'Heartbeat Song' and 'Invincible'.
You may also like...
WATH: Kelly Clarkson Sings 'Since U Been Gone' At The Summertime Ball 2015