Katy Perry Auditioning For Starring Hollywood Role With Vin Diesel In New XXX Movie
24 February 2014, 10:55 | Updated: 24 February 2014, 11:00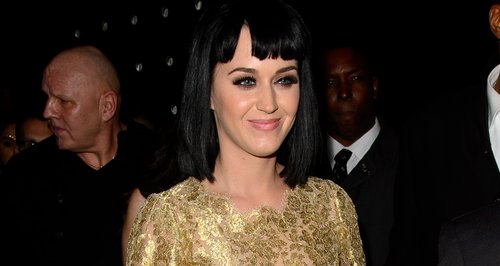 The 'Roar' star is rumoured to be keen to take on a new role as Vin Diesel's female co-star.
Katy Perry is reportedly planning to audition for a live-action movie role alongside Hollywood superstar Vin Diesel in the coming weeks.
According to fresh claims, the 'Dark Horse' star is keep to try out for a role in the upcoming xXx sequel, which will see Fast & Furious star Vin reprising his role as adrenaline junkie Xander Cage.
"Everyone is a bit shocked but Katy has been told she can come and try out for the part," a source close to the project told the Daily Star. "Vin took her comments on Twitter very seriously and feels if she really wants to be an actress then she should step up to the plate.
"The audition is lined up for the next few weeks, depending on Katy's schedule,' they added.
Katy Perry previously voiced the character Smurfette in both of The Smurfs films.