Katy Perry Named UNICEF Goodwill Ambassador
4 December 2013, 11:18 | Updated: 4 December 2013, 11:19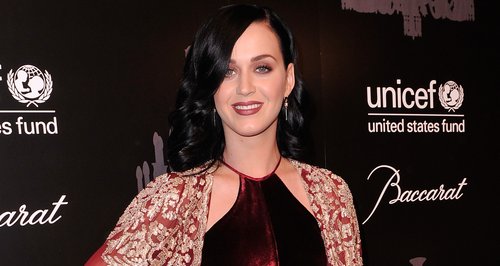 The 'Roar' singer says she is "honoured" to join the US charity as an ambassador.
Katy Perry has been named an official ambassador for charity UNICEF after performing live at their annual Snowflake Ball in New York City last night (3rd December).
The 'Unconditionally' singer gave a rousing live performance at the high-profile event after being named a Goodwill Ambassador earlier in the day.
Katy opted for a baroque patterned velvet dress and matching cape to walk the red carpet at the UNICEF charity ball
"I believe young people have the power to change their own lives, with our help," Katy said after the announcement, reports Mail Online.
"I am honoured to join UNICEF as a Goodwill Ambassador and committed to doing everything I can to help children and adolescents who come from such different backgrounds but want the same thing, a brighter future."
Check out a picture of Katy at the UNICEF event this week below (Credit: Getty):
Earlier this year Katy travelled to Madagascar with UNICEF for a charity visit to work with children.
Katy Perry is set to perform live at the Capital FM Jingle Bell Ball 2013 this Saturday 7th December.