Katy Perry's Being Sued After A Stagehand Had Her Toe Amputated Following A 2014 Tour Accident
30 August 2017, 16:42 | Updated: 30 August 2017, 16:47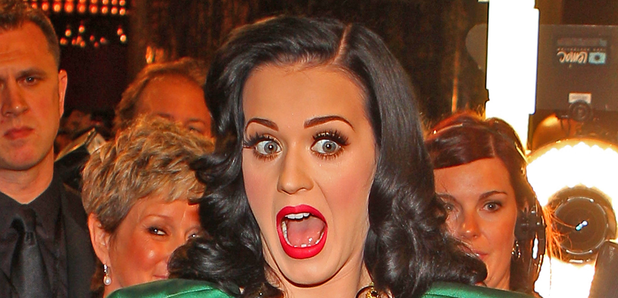 This whole thing really is pretty gruesome.
When you're on a wolrd tour, accidents can happen.
Sadly for Christina Fish, a stagehand who was working on Katy Perry's 'Prismatic World Tour' back in 2014, an accident did happen and she had to have one of her toes amputated.
> Katy Perry Went Full Eclipse At The MTV VMAs & Brutally Shaded Taylor Swift & Justin Bieber
According to TMZ, the incident occured when Christina was asked to move a wall which was part of the set. The wall reportedly became stuck before rolling across her foot and damaging her big toe.
Christina claims she felt her shoe fill with blood but was only offered ice to treat the injury. Realising that it was far more serious, she had to phone one of her friends to pick her up and take her to ER as no one had called her an ambulance.
According to reports, Christina's toe became gangerous and eventually had to be amputated, meaning she couldn't walk for months.
Christina is now suining Katy Perry as well as several production companies for failing to provide adequate support after she suffered her injury.
Neither Katy nor her team have spoken out about the lawsuit so far, but with Katy's Witness Tour beginning soon, it could be an unwanted distraction from what will undoubtedly be a brilliant live show.
Whilst you're here, check out what happened when Katy Perry joined us to make a fan's dream come true...
Get yourself into the Capital app now for all the latest Katy Perry chat - you can even hear some of her biggest and best songs on there too!