Katy Perry Opens Up On Russell Brand Divorce: "I Was Shattered"
22 October 2013, 10:17 | Updated: 22 October 2013, 10:19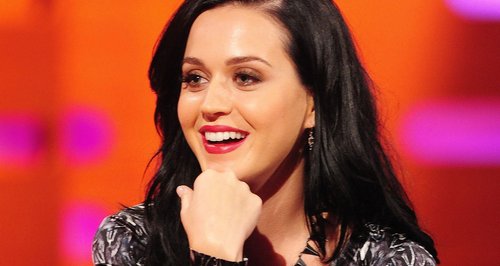 The 'Teenage Dream' singer says she explores her emotions about the split on a song from her new album.
Katy Perry has opened up candidly about her divorce from ex-husband Russell Brand two years ago and says her confidence was "shattered" at the time.
The 'Roar' singer says she had "lost hope" after the former couple decided to end their marriage in late 2011, and says new song 'By The Grace Of God' helped her deal with all of those emotions.
"I was in bed for about two weeks," Katy told the Sunday Times this week. "It hurt a lot, I got a good knock."
Katy says she explored her feelings about the break-up on her new album 'Prism', which launched this week, and in particular the track 'By The Grace Of God'.
"The song is very autobiographical," she explained. "I was down and out, I'd lost hope, all of my confidence had been shattered.
"My self-worth was in someone else's hands, which is never a good idea because it can be taken away from you at any time," Katy added.
The US star is now in a longterm relationship with fellow singer-songwriter John Mayer, who joined her in London over the weekend to celebrate the worldwide release of 'Prism'.