Russell Brand Hints New Booky Wook Memoir Will Reveal All About Marriage To Katy Perry
26 February 2013, 11:23
The British comedian admits it would be difficult to not talk about all aspects of his personal life in a future publication.
Russell Brand has hinted his next edition of his memoir series will likely include details about his marriage and divorce to Katy Perry.
The actor and comedian has previously penned two edition of his Booky Wook series and told Heatworld during a webchat that his new publication will have a lot to cover.
"I will write more Booky Wooks, I love writing those Booky Wooks and there's a lot to cover," he confessed.
"Maybe I'll wait until I get married again or have more children before I write any more."
He added: "You can't write things about your life and not include things that happened in your life."
The couple filed for divorce in December 2011 following 14 months of marriage eventually finalising the break-up during the summer of 2012.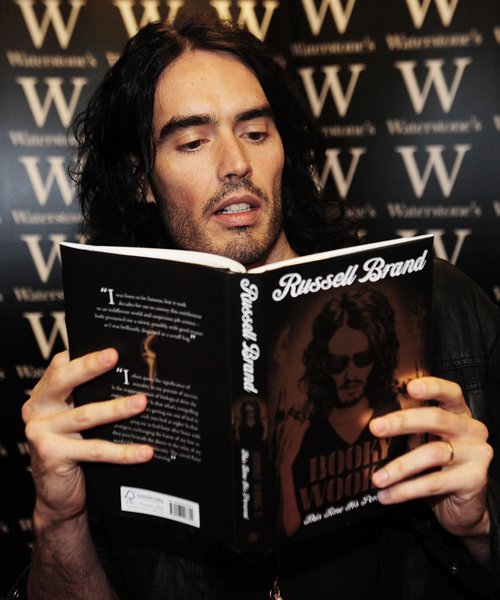 Katy has since started dating musician John Mayer and Russell recently commented on the new relationship saying John was a "worse womanizer" than himself.
He also claimed that his former wife was "perfect" and still held her in high regard despite their split.