Katy Perry And Robert Pattinson Fuel Dating Rumours After Watching Bjork Gig Together?
11 June 2013, 12:06 | Updated: 11 June 2013, 16:06
The 'I Kissed A Girl' singer is said to have been getting even closer to the Twilight actor in recent weeks.
Katy Perry was reportedly spotted getting close with Robert Pattinson at a recent Bjork concert in California.
The couple are said to have been hanging out on numerous occasions over the past few weeks, with claims they have started dating.
"They are both good friends but have been hanging out more and more recently," a source told The Sun.
Katy recently split from boyfriend John Mayer and Robert hasn't been dating since his relationship with Kristen Stewart ended.
"Rob poured out his heart to Katy about Kristen cheating on him," the source added. "She proved to be a really good shoulder to cry on. "
Check out a picture of Katy leaving the Bjork concert below: (Picture: PacificCoastNews)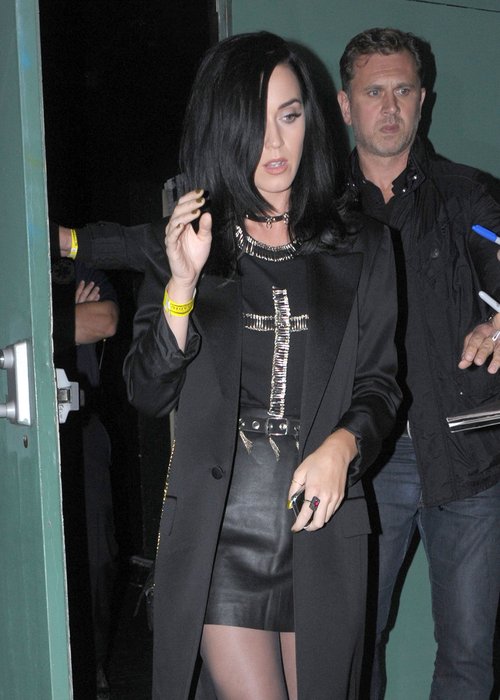 "He stayed at her house in LA after they went away to Santa Barbara together for few days over American Memorial Day weekend late last month."
The insider continued: "Their friends say they have now fallen for each other."
Katy was previously married to comedian Russell Brand until the end of 2011 after filing for divorce.