Katy Perry: "I Don't Know How Rihanna Looks So Fresh All The Time"
10 September 2013, 12:41
The 'Firework' singer speaks about her admiration for the Bajan star as well as her meditation techniques.
Katy Perry has been speaking her friend Rihanna and admitted she has no idea how the 'We Found Love' singer manages to look so fresh all the time.
The 'Teenage Dream' star spoke to ELLE Canada about being able to manage a balance of rest in her own working life and admitted it was all down to a form of meditation.
"I make sure to give myself a break," she said. "I had to find that balance. But I learned this thing called Transcendental Meditation, which I do as much as I possibly can.
"It's 20 minutes and you're supposed to do it twice a day, but I only do it once every other day—but anyway, it works."
Katy also declared that standard guidelines are always difficult to keep by.
Check out a picture of Katy Perry on the ELLE cover below: (Picture: ELLE Canada)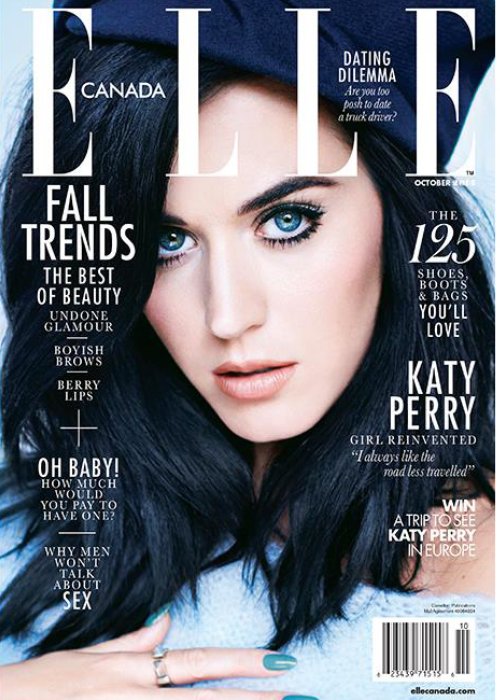 "People say you should work out 30 minutes a day—none of us works out 30 minutes a day!" she added.
Speaking about Rihanna's "secret" to her contestant fresh faced look, she declared: "I think that Rihanna always looks so fresh and I'm like, 'How do you do that?'
"You don't sleep because you're on Instagram at four o'clock in the morning!"
Meanwhile, Rihanna has been seen out and about this week at New York Fashion Week and Katy is busy promoting her new album 'Prism'.
Katy will also be back in the UK at the end of this month to close the iTunes Festival 2013.