Katy Perry "Focused" On New 'Prismatic' 2014 Tour In Wake Of John Mayer Split
10 April 2014, 10:05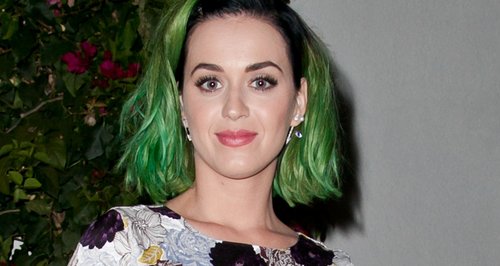 The 'Firework' star is said to be doing well as she prepares to kick off her new tour next month.
Katy Perry is said to be doing "really good" and is "focused" in preparing for her new 'Prismatic' world tour in the wake or her split from John Mayer.
The 'Dark Horse' star and 'Your Body Is A Wonderland' singer John are believed to have ended their romance almost two months ago, after dating for much of 2013, but fresh reports claim Katy is doing surprising well in the wake of the break-up.
"[She's] doing really good," a source close to the 'Unconditionally' star told E! News this week. "She is in great spirits.
"Katy is focused on her tour right now," they explained. "She is not allowing anything to distract her from it."
> Katy Perry Announces New Single 'Birthday'.
The US star kicks off her brand new tour, in support of her 2013 album 'Prism', next month with a first leg across the UK and Ireland.
Katy Perry begins the 'Prismatic' 2014 world tour on 8th May in Belfast, Northern Ireland.
You may also like: