Katy Perry's New Album 'Prism' Lands Her Huge Number One In US
31 October 2013, 12:59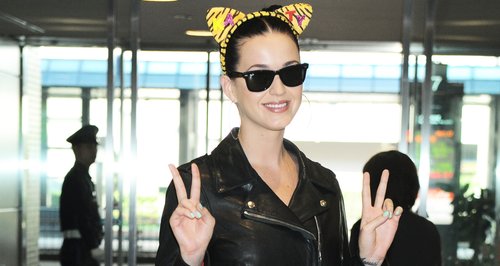 The 'Teenage Dream' stars's third studio album gives her a massively successful showing in the charts.
Katy Perry has scored her second number one album in the USA after her latest record 'Prism' topped the chart in its first week of release.
The 'Roar' singer's third studio record launched this month and scored first week sales estimated at 286,000, firmly placing it at number one on the Billboard Top 200 chart.
Katy's accolade also gives her the highest sales week for a female star so far this year, ahead of Miley Cyrus and her album 'Bangerz', as well as the highest sales week for a female since Madonna's' MDNA in summer 2012.
'Prism' also scored highest first week sales than Katy's 2010 album 'Teenage Dream', which went on to produce a string of hugely successful hit singles.
Katy Perry filmed the music video for new single 'Unconditionally' in London earlier this month.