Katy Perry And Madonna Team-Up For Sexy New Photoshoot
20 May 2014, 13:16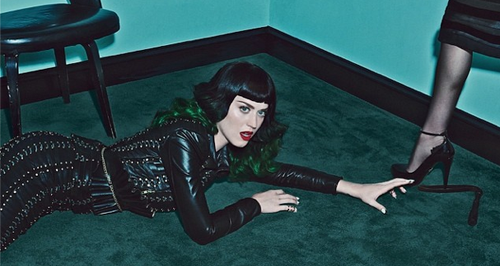 The 'Prismatic' superstar and Madonna dress up in leather together in their new shoot.
Katy Perry and Madonna have shocked fans by teaming up for a steamy new photo shoot together.
Both the 'Roar' star and US superstar Madonna have been photographed together in the new issue of V Magazine.
The pop singers each wear bondage-themed outfits as they act out various scenes in the sexy new shoot, while fans have been speculating the pair could have even more collaboration plans in the works.
Check out a snap of Madonna posing in one of the pictures below (Credit: V Magazine/Instagram):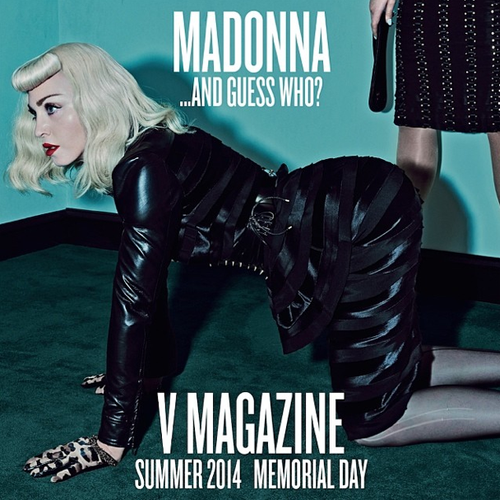 "Mmmmm my baby's got a secret," Katy tweeted alongside her teaser image, quickly leading fans to suggest a song team-up could be happening.
Madonna is currently hard at work on recording and writing for her thirteenth studio album, after working alongside guest producers like Diplo and Avicii earlier this year.
See Katy Perry's side of the photoshoot below (Credit: V Magazine/Instagram):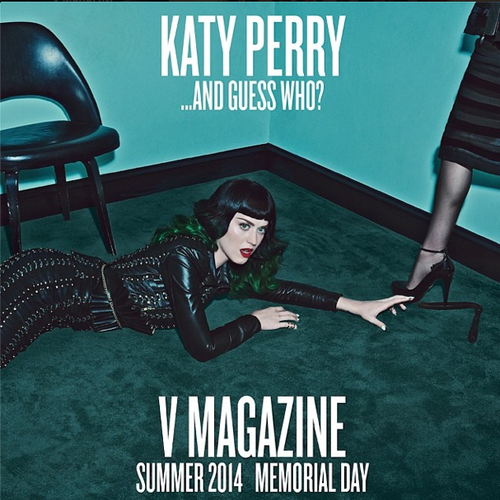 Meanwhile Katy Perry kicked off her 'Prismatic' world tour in the UK earlier this month, before she takes it around the globe this summer.
You may also like...