Katy Perry Picked By Madonna As Guest Curator For Art For Freedom Project
8 January 2014, 13:02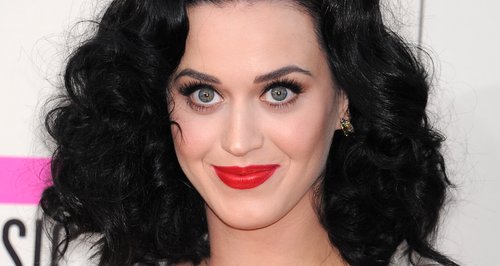 The 'Roar' star will help Madonna pick out a winner for the charity art project this month.
Katy Perry has been confirmed as a guest curator for Madonna's Art For Freedom project and will work alongside the 'Music' singer to find a winner for the charity competition this month.
The 'Roar' singer has joined up with Madonna to help curate the online public art project, which encourages people to submit things like music and videos to express their personal views on freedom.
"I am so fortunate to have the freedom to express myself through music," Katy said, in a statement to announce the news. "Now I'm calling all of my incredibly creative KatyCats to use their talent to show Madonna and me how they express their freedom.
"I believe that 2014 can be a year of great social change," the 'Unconditionally' star explained. "Together we can all stand up for human rights."
"Art can change the world but first it needs to be seen and heard," Madonna added. "Katy Perry and I are asking you to be that voice and show us how you define freedom in 2014."
Together, Katy and Madonna will select one winner for January who will receive a $10,000 grant to give to a non-profit organisation of their choice.
Katy Perry is set to return to the UK later this year to kick of her new 'Prismatic World Tour'.