Katy Perry And John Mayer's Photographer Says 'Who You Love' Shoot Was "Beautiful"
6 December 2013, 09:35 | Updated: 27 March 2017, 16:31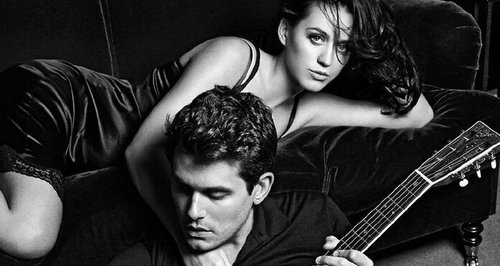 The photographer who pictured the two stars says it was a "very intimate" photoshoot.
Katy Perry and John Mayer's photographer for their recent single cover says it was "beautiful" to watch the couple interest together and has described them as both "really sweet".
Mario Sorrenti pictured the couple together at New York City's Gramercy Park Hotel recently for their single artwork to 'Who You Love', and says it "was beautiful just to see two people in love" after the unveiling of the cover this week.
"They were both really, really sweet," photographer Mario revealed to MTV News this week. "It was really amazing to see both of them together and it was kind of crazy because it was very intimate and it was beautiful just to see two people in love and hanging out together and being able to document that."
"I think they were like both, very very sweet," he continued. "They're just very cool and normal and sweet and loving.
"It just felt like new love in a way when two people are very excited about each other," Mario explained. "It was very special to be there and document that."
'Roar' singer Katy Perry is set to perform live on the first night of the Capital FM Jingle Bell Ball 2013 on Saturday 7th December.
[[ This video has been removed ]]
Katy Perry & John Mayer on MUZU.TV.