Katy Perry Says Her Honesty And Vulnerability Set Her Apart From Other Pop Stars
11 December 2013, 12:10 | Updated: 11 December 2013, 12:12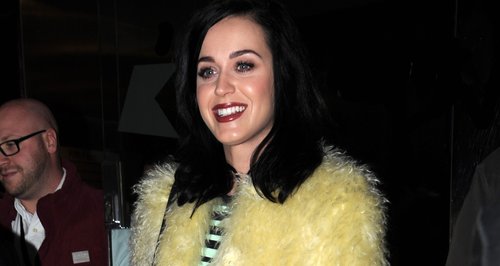 The 'Roar' star says she doesn't like to be seen as a "supernatural figurine" like some stars.
Katy Perry has revealed she feels her honesty and vulnerability is what separates her from a lot of the other pop stars out there right now.
The 'Unconditionally' star, who performed live at the Capital FM Jingle Bell Ball 2013 over the weekend, says she feels her fans appreciate and relate to her more when they see her vulnerable side.
"I feel like my secret magic trick that separates me from a lot of my peers is the bravery to be vulnerable and truthful and honest," Katy explains in the January issue of Marie Claire. "I think you become more relatable when you're vulnerable.
"When you try to market yourself like some supernatural figurine who can't be f****d with, I always resort back to scripture, 'Pride comes before a fall'," the US star explained, before adding: "I'm never going to be lazy, because there are 500 other people waiting in line for this position."
Katy Perry is set to launch her 'Prismatic' world tour in 2014 and will also perform on The X Factor UK this coming weekend.