Katy Perry's First Single From New Album 'Prism' To Be Called 'Roar' Or 'Rawr'?
31 July 2013, 08:52
The 'Hot N Cold' singer announced details of her next record this week via a giant golden truck.
Katy Perry's first single taken from new album 'Prism' is reportedly called 'Roar' or 'Rawr'.
The 'Firework' star announced her new album this week via a giant golden truck making it's way around Los Angles.
The record's name and release date was displayed on the side of the truck – which has since made its way to San Francisco.
Last week, longtime collaborator Dr. Luke revealed that the first single would start with 'R', and now US sources are claiming they know the title.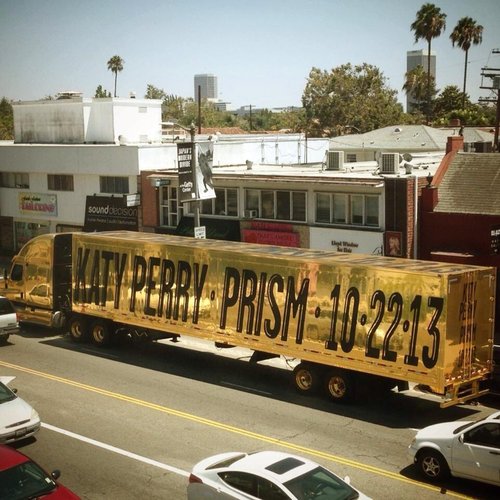 It's also said to be released on the 26th August, according to Ace Showbiz with new album 'Prism' following on 22nd October.
Meanwhile, the singer also appeared in Elle Magazine and revealed how she text Kristen Stewart when rumours began circulating that she was dating Robert Pattinson.