Katy Perry And Drake To Release A Joint Remix Of 'Legendary Lovers'?
20 October 2014, 11:23 | Updated: 20 October 2014, 13:34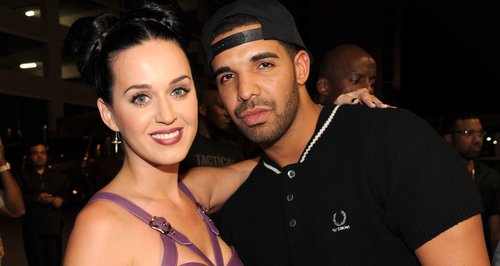 It looks like the cat is out of the bag! Have Katy Perry and Drake worked together on a remix of her track 'Legendary Lovers'?
Katy Perry and Drake on a track together is the stuff dreams are made of – and it looks like a remix of her track 'Legendary Lovers' featuring Drake already exists!
The rumours started when producer Max Martin appeared to let the cat out of the bag with a post on his Maratone production company's website detailing all of the tracks he has worked on with Katy in his list of incredible artists.

The screenshot of his work appeared to show that he had worked on a remix of 'Legendary Lovers' from Katy's sixth studio album 'Prism', but he has since changed the post on the website.
Although Katy dropped 'Prism' last year, she is still releasing singles from the album. Although the Drake remix is yet to be confirmed, Katy has recently released a remix of 'This Is How We Do' with rapper Riff Raff and has collaborated with Juicy J on 'Dark Horse', both of which got a great response from fans.
Katy Perry and Drake on one track? It's bound to be AMAZING!
You May Also Like…