Katy Perry Tells Daniel Radcliffe To Call Her After Learning Of His Crush
8 October 2013, 16:06 | Updated: 8 October 2013, 16:08
The 'I Kissed A Girl' singer tells the Harry Potter star to come party with her friends.
Katy Perry has learned of Daniel Radcliff's crush and told him to just give her a call.
Speaking to The Sun, the 'Hot N Cold' singer told the British star not to be shy and just get in touch.
"Oh please, this isn't the third grade. Just ring me, Daniel," she declared. "Don't be shy, or get your people to call mine if you like."
Katy added: "'I am totally taken so it's not about that. I think he's cool and I'd really like to get to know him. We'll all go out and party.''
Daniel's crush was revealed during an interview on the Ellen DeGeneres show last month.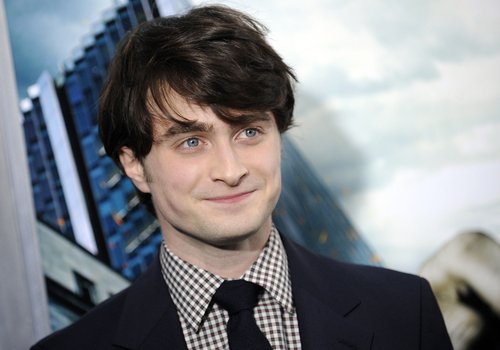 He said: ''I thought I should go up and say hi and then I thought about what if she thinks you're some teenage fan boy so I couldn't. I said, 'I'm not going to try, it would be embarrassing'.''
The actor also admitted to being "mentally very close" to the singer in a separate chat with MTV.