Rumour Has It Katy Perry Has A Christmas Song Coming With Duke Dumont! #FingersCrossed
22 September 2015, 10:41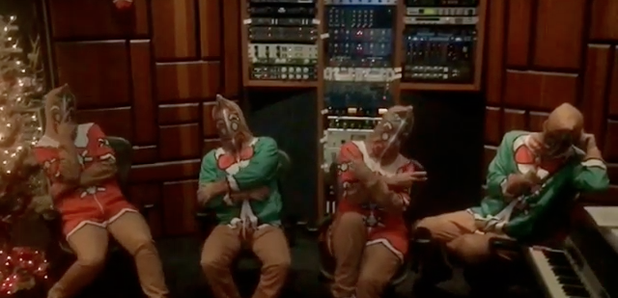 K-Pez has been feeling festive lately and a new song called 'Every Day Is A Holiday' has the Internet buzzing.
We know it's still bikini season (kind of) but we're getting super excited for Christmas already (don't hate us) now rumour has it Katy Perry has a festive song coming with…. Duke Dumont?
Yep, this kinda amazing rumour has surfaced this week in the wake of several festive recording studio session for 'Dark Horse' star Katy earlier in the summer.
Digital Spy reports that the Warner publishing website has registered a song title of 'Every Day Is A Holiday', which lists Katy, Duke and regular collaborator Doctor Luke as co-writers on the track.
'Every Day Is A Holiday'? That sure sounds like a Christmas number to us… and we know Katy's got SOMETHING up her sleeve for us to get us into the holiday spirit.
Earlier this summer K-Pez shared the news on her Instagram account accompanied by a super creepy video of four unidentified people in full gingerbread man outfits complete with face masks.
Katy captioned the video, "When your derp squad writes a Christmas song in August" – well you ARE a 'Dark Horse', aren't you, Katy!
She also posted a tweet accompanied by Christmas tree emojis over the weekend which read, "Ya know yer sanging good when ya lose yer balance & fall over in the vocal booth".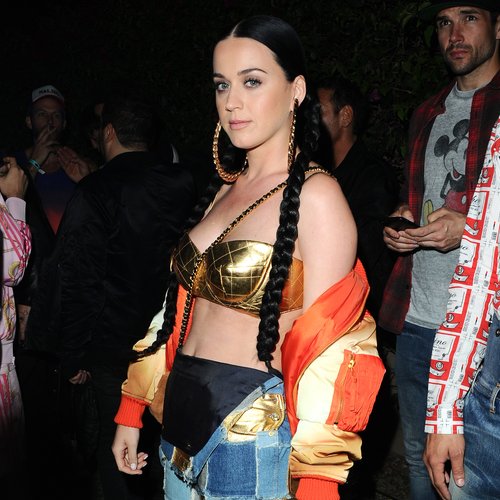 Katy's definitely in the festive mood of late – she also revealed a sneak peek from her forthcoming ad campaign for H&M for Christmas 2015 three weeks ago.
K-Pez has also previously covered 'White Christmas' and 'Have Yourself A Merry Little Christmas' – but we're finally getting a brand new track from the 'Roar' star this year.
Neither Katy or Duke Dumont have commented on rumours they have a festive team-up on the way, so watch this space. But we'd be SO amped if this did happen. How about you?
We're still digging out our Christmas hats and baubles as we speak…
You may also like...