Katy Perry Must Be Pretty Happy... Barack Obama Just Called Her His "Favourite" Person
1 August 2014, 14:47 | Updated: 1 August 2014, 14:48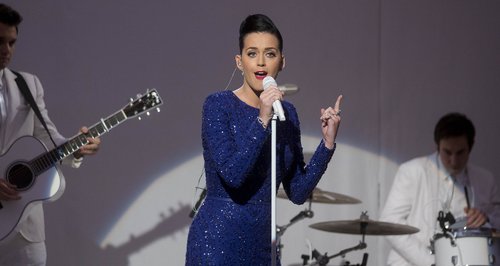 The 'This Is How We Do' star has received high words of praise from the President of the United States.
Life must be pretty good if you're Katy Perry right now… the PRESIDENT just said she's one of his favourite people!
The 'Dark Horse' singer was asked to perform at the White House last night (31st July) and made sure she took time off from the 'Prismatic' world tour to make an appearance.
The event took place at the White House in Washington D.C to celebrate the 46th anniversary of the Special Olympics, and Obama made a special thank you to Katy for her set.
"We have just one of my favourite people performing tonight, Katy Perry, " Obama told the crowd during the event. "We are so grateful to her."
He EVEN got to gushing about how wonderful Katy and her mum are, after meeting Mrs. Hudson for the first time!
"I just met her mom and now I know why she is such a wonderful person," Barack gushed. "But I just want everybody to know she is on tour right now, so for her to take time out to do this, is really special and we really want to say thank you to her for doing this."
You may also like…