WATCH: Katy Perry Handles This Awkward Fan Moment In The BEST Possible Way! #SoMuchChill
30 September 2015, 10:00
Rayane (Raiaiaia) e Katy Perry - Rock in Rio 2015
03:32
The US star was faced with a VERY overexcited fan... who couldn't seem to keep her hands of K-Pez!
This may just be our FAVOURITE fan encounter yet… mostly because of just how SERIOUSLY chill Katy Perry is!
The 'Dark Horse' star was performing live at Rock In Rio Festival 2015 when she invited super-fan Rayane up on stage with her, though she may soon have been regretting that decision.
The fan could NOT stop hugging and kissing Katy - and may well have enjoyed one too many drinks - but Katy kept it all in her stride and teased the fan while enjoying a nice chat and even taking some selfies with her.
Hit play on the video above and get your cringe face ready, in the BEST possible way.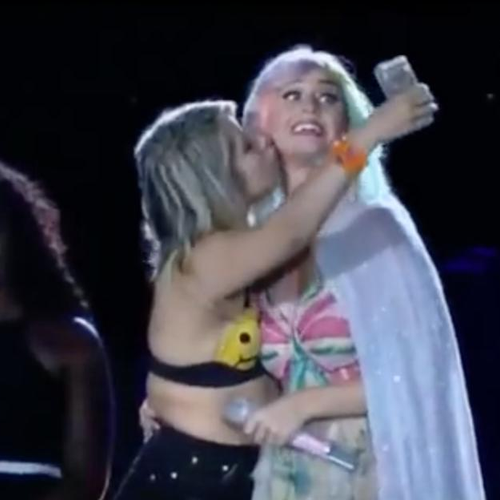 You may also like...