Zac Efron And Seth Rogen Tease New Kanye West Spoof 'Bound 4' - Video
28 November 2013, 10:15 | Updated: 28 November 2013, 10:17
The Hollywood stars build anticipation for another parody following this week's 'Bound 3' promo.
Zac Efron and Seth Rogen have teased a new parody of Kanye West's 'Bound 2' video this week.
It comes following Seth and James Franco's viral 'Bound 3' clip, which saw the actors spoofing the rapper's original promo.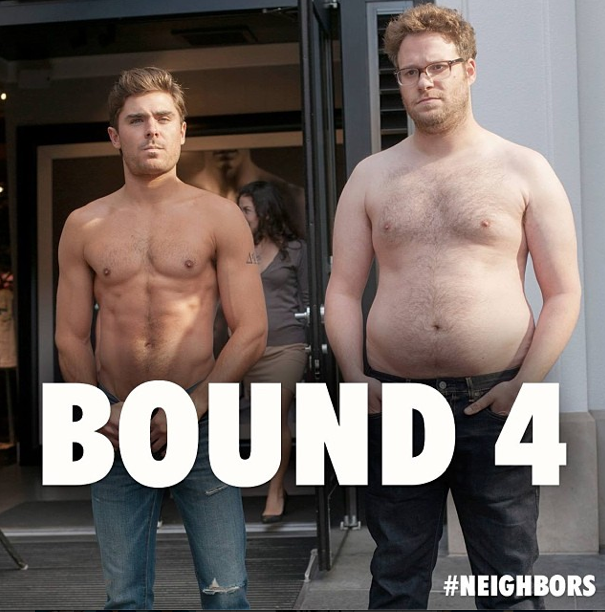 Zac posted a topless picture of himself and Seth as they looked to promote their new film Neighbours.
"Whether you're a #KanyeWest fan or not, fans are #Bound2 get a kick out of this new still from #ZacEfron and #SethRogen's film #NeighborsMovie Check out all the neighborly shenanigans when the comedy hits theaters next May! #uhhuhhoney," he wrote to caption the shot.
Check out James and Seth's 'Bound 3' video below:
*Warning: this video contains strong language and material which may find offensive*
Kim Kardashian tweeted that both she and Kanye found the 'Bound 3' video hilarious and praised the comedians for their effort.