Kanye West Has "No Regrets" Over Interrupting Taylor Swift At MTV VMAs 2009
12 June 2013, 11:15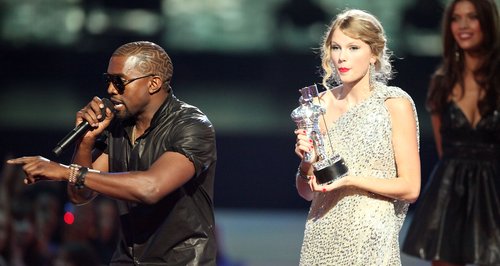 The 'Gold Digger' stars speaks about being peer pressured into making an apology to the country singer at the time.
Kanye West has revealed that he has "no regrets" about anything he's ever done and said the only reason he apologised to Taylor Swift for interrupting her speech as the MTV Video Music Awards in 2009 was peer pressure.
The 'Jesus Walks' rapper talked in detail about his instinct to fight for what is right, and admitted he almost did the same thing for Justin Timberlake one year.
He mentioned the Grammy Awards and missing out for the Album Of The Year nods and said he doesn't care about the ceremony, but wants the statistics to reflect what he felts deserved to be rewarded.
"I don't want them to rewrite history right in front of us. At least, not on my clock. I really appreciate the moments that I was able to win rap album of the year or whatever," he said. "But after a while, it's like: 'Wait a second; this isn't fair. This is a setup'.
"I remember when both Gnarls Barkley and Justin'[Timberlake] lost for Album of the Year, and I looked at Justin, and I was like: 'Do you want me to go onstage for you? You know, do you want me to fight…. For what's right.
"I am so credible and so influential and so relevant that I will change things."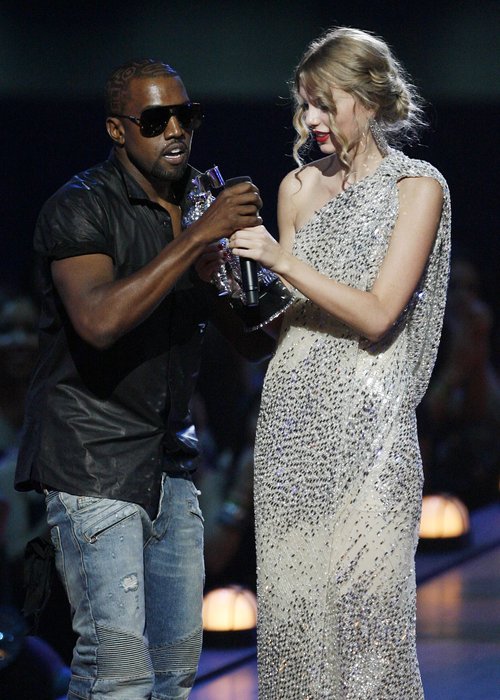 Speaking to the New York Times, he was asked if that fighting instinct had ever led him into trouble, highlighting the Taylor Swift incident.
"It's only led me to complete awesomeness at all times," he added. "It's only led me to awesome truth and awesomeness. Beauty, truth, awesomeness. That's all it is."
He clarified: "I don't have one regret," and added: "If anyone's reading this waiting for some type of full-on, flat apology for anything, they should just stop reading right now."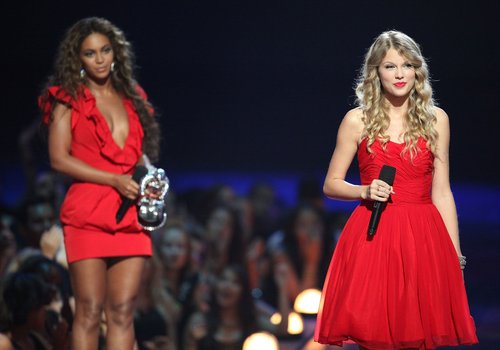 He was finally asked if peer pressure led to his apology to Taylor, to which he responded: "Yeah!"
Kanye also praised his trendsetting abilities in the chat with the US publication and said he was like the Steve Jobs of the internet and culture.
Meanwhile, Kanye will release his new album 'Yeezus' next week and confirmed that Justin Vernon, Daft Punk and Rick Rubin have all contributed to his record.