Taylor Swift FINALLY Comments On That Potential Kanye West Song Collaboration
1 May 2015, 10:04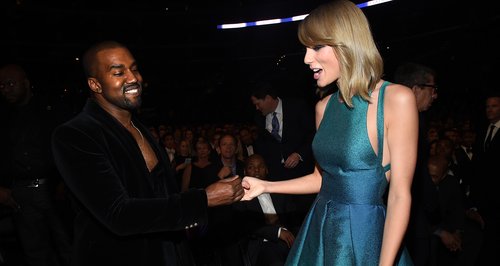 Despite their past it looks like this pair have something up their sleeve. This is NOT a drill!
While we NEVER thought a Taylor Swift and Kanye West collaboration would EVER happen, it's looking even more likely now after Taylor's latest comments.
Earlier this year Kanye admitted he wanted to take the 'Blank Space' star in the studio to work on a collaboration at some point and, while Taylor admits this has yet to happen, she's MORE than game to team-up with the 'Yeezus' star.
"He has said that," Taylor admitted to Entertainment Tonight this week. "We've never been in a studio together, but he's got a lot of amazing ideas.
"He's one of those people that's just like idea, idea, idea," she explained. "He's very creative, and I think we've talked about it but we've also talked about so many other things.
"I completely respect his vision as a producer, so, that's all I know now."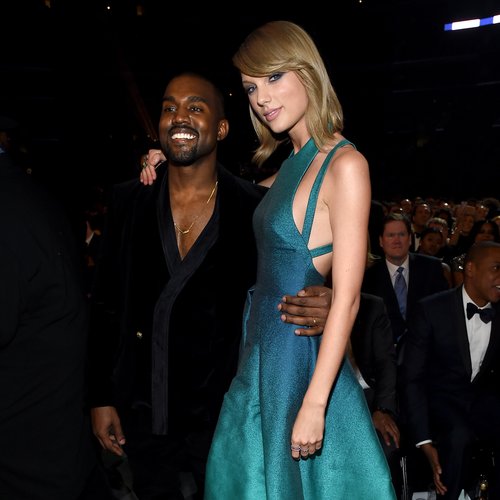 Taylor ALSO gave a big update on her plans for a new album, after last year's '1989', but admitted she's not looking to start work on it just yet.
"I'm not making the next record yet, that's going to take a lot of thinking about what that should be.."
While nothing's set in stone just yet, it sure sounds like Mr. West is just as keen as Taylor to put their collectively amazing minds together.
"She wants to get in the studio and we're definitely going to go in," Kanye revealed to Ryan Seacrest earlier this year. "Any artist with an amazing point of view, perspective, fan base, I'm down to get in the studio and work.
"I don't discriminate, I don't have an elitism of music because of like how many Grammys or you know, the amount of ratings you get on an album," he explained. "I think that everyone loves music whether they love hip-hop, alternative, country.
"If I could be involved in giving people any type of energy, advice in the studio, whether you're Beyonce, whether you're Taylor Swift, whether you're Jay-Z, whether you're Beck, whoever, and they can be reciprocal with that, I'd like to be involved with that," Kanye added.
The pair were spotted getting to hang out at the Grammy Awards back in February, even having a cheeky high-five together, so it's clear they've put their past well and truly behind them!
And we for one cannot WAIT to hear what Kanye West and Taylor Swift come up with in the studio recording together!
You may also like…
WATCH: Taylor Swift's Music Video For 'Style'