Kanye Addresses His 'Suit & Tie' Diss And Talks Getting Jay-Z's "Blessing"
28 November 2013, 13:13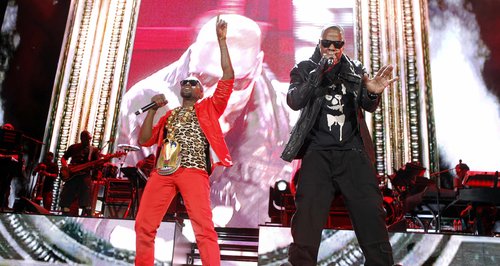 The 'Yeezus' star discusses his relationship with the '99 Problems' rapper.
Kanye West has revealed that his relationship with Jay-Z has never been tarnished because of his criticism of 'Suit & Tie'.
The controversial rapper made comments about the Justin Timberlake track during a show in London earlier this year, and he was asked about that and Jay's thoughts by US station WKYS 93.9.
"Me and Jay-Z are brothers," he explained. "For me to do what I do, when I do my streams of consciousness, I have to get Jay-Z's blessing in order to get my voice out there."
He also said that Jay is always aware that Kanye will speak his mind.
"He understands that this is my voice, and it's very necessary," continued Kanye. "I'm not always gonna say the most agreeable thing, but this moment in time is sparking other dreams, and letting them know that awesome is possible"
Meanwhile, Kanye has also been teasing details about his next album and hinted at a summer 2014 release.