WATCH: It's FINALLY Happened... Kanye Has Smiled For More Than Two Seconds!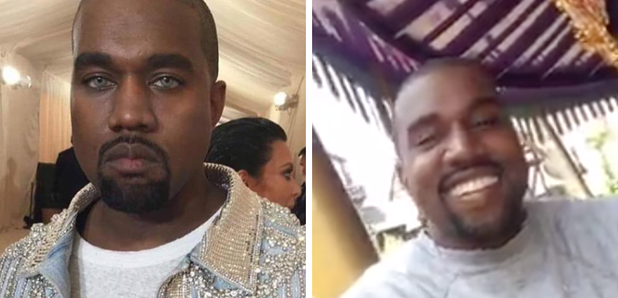 Rumour has it that once in a full moon, the 'Stronger' rapper, Kanye West will smile. Well, we just happen to have that elusive, rare footage here...
Being the literal #FamilyGoals that they are, Kanye West and Kim Kardashian took their daughter to Disneyland to celebrate her third birthday and it gave us all sorts of warm, fuzzy feelings inside.
We couldn't stop smiling at the pictures... And apparently, neither could Kanye.
One kid caught Mr West - on what looks like a carousel, which is already great as it is. He then decided to take it upon himself to (in between all of his whoops and hollers) to ask Kanye West on what inspired him to write his song 'I Love Kanye'.
Kanye explains the story behind "I Love Kanye" lol @TeamKanyeDaily pic.twitter.com/mTTORfCYSg

— finesse caine (@CaineLovesCali) June 16, 2016
We should have seen that answer coming, really, shouldn't we?
The real shock revelation comes when you see that this Snapchat lasted just shy of ten seconds - Kanye was grinning throughout the ENTIRE video. Like, how long was Kanye smiling for when the camera went off?! Who is this new rapper? We need answers, people!
You May Also Like...