7 Times Kanye West Accidentally Let Out His Smile - And Was NOT Happy About It
11 May 2015, 12:04 | Updated: 11 May 2015, 12:16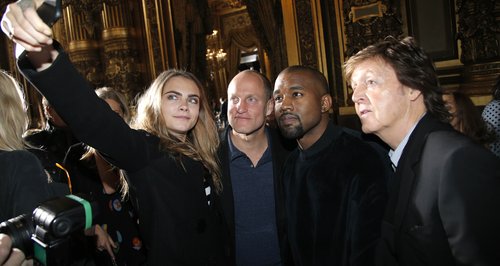 Not only is Kanye known throughout the world for being a rap superstar, he's also a notorious 'non-smiler'. Here are 7 times Yeezy accidentally showed off his smile - and did NOT look happy about it.
Smiling. We all know how to do it, right? It IS pretty simple. So when you're the biggest rapper in the world, married to Kim Kardashian and your best friend is Jay Z, you think you'd be beaming 24/7. However it's clear to everyone that Yeezy just doesn't want to flash those pearly whites (well… diamonds).
The man himself summed up his stance on the whole matter with one single tweet:
not smiling makes me smile

— KANYE WEST (@kanyewest) October 11, 2014
Luckily for you we've collected as many of Yeezy's 'nearly-smiles' as possible to show you there really is a soft centre to the 'All Day' star.
1. When the cameras caught Mr.West having TOO good a time at a recent basketball match.
2. When even your mother in law can't keep the smile on your face for more than a NANOSECOND!
3. When Yeezy went from Tigger to Eeyore in the blink of an eye.
4. When even Ellen, the QUEEN of happiness, couldn't impress Kanye enough.

5. There are even times he has to physically hold his mouth shut to stop even the faintest hint of joy from showing.
7. Waffles, John Legend and two VERY beautiful women all in one room - he MUST be holding back a smirk or two.
He may come across as a grumpy guy but we all know there are a few things that really do make Kanye a very happy man: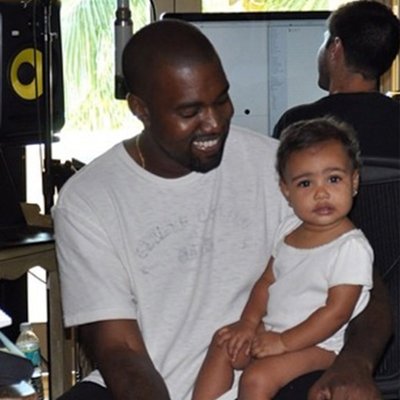 Watch Kanye play with North in his GORGEOUS music video for 'Only One':