It's Here! Rihanna Drops New Song Team-Up With Kanye West
26 January 2015, 08:48 | Updated: 26 January 2015, 08:59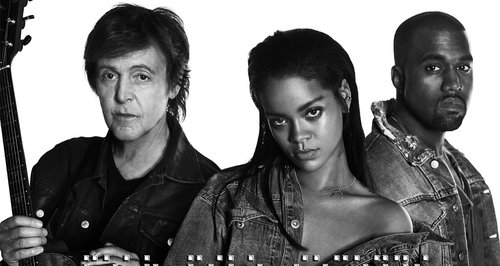 The first song from Rihanna's seventh album 'R8' is here! 'Four Five Seconds' featuring Kanye West and Paul McCartney got it's first Capital play this morning - and you LOVED it!
Last year it was 'Monster' with Eminem, and it looks like 2015 will be the year Rihanna's superstar rap collaboration is with the man himself, Kanye West!
The US rap star, who previously teamed up with RiRi on 'All Of The Lights', previewed some new music from his seventh album this week… including a collaboration with the Bajan superstar!
The Rihanna/Kanye team-up track also features Paul McCartney and has a heavy acoustic guitar as well as a "big soaring chorus" and a "melody with a massive hook" according to the pair.
The track got it's first play on Capital today - and it seems you guys love it as much as we do!
Congrats @rihanna, @kanyewest, and @PaulMcCartney! You guys have effortlessly delivered a global hit with #FourFiveSeconds.

— Rihanna Stats (@RihannaStats) January 26, 2015
Rih's reaction to her new song #FourFiveSeconds is priceless look how happy she is the cutie so proud of my favepic.twitter.com/aWxavJeOAH

— #FourFiveSeconds (@ROBYNRIHFENTY88) January 25, 2015
Rihannas voice is just unreal #FourFiveSeconds

— Arthur (@RiRi_Arthur) January 25, 2015
I appreciate #FourFiveSeconds so much @rihanna, finally new music is here and i cant wait to hear more! #R8 begins

— Rihanna Updates (@AdoringRihanna) January 26, 2015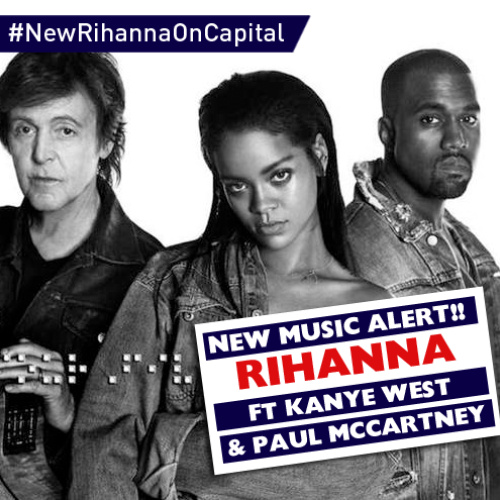 Rihanna is also working on new music right now as she prepares to announce details of her next album, dubbed 'R8'.
You may also like...