WATCH: "I Said No Pictures": North West Does It Again As She Tells Kim Kardashian Off!
16 February 2016, 10:27 | Updated: 16 February 2016, 10:36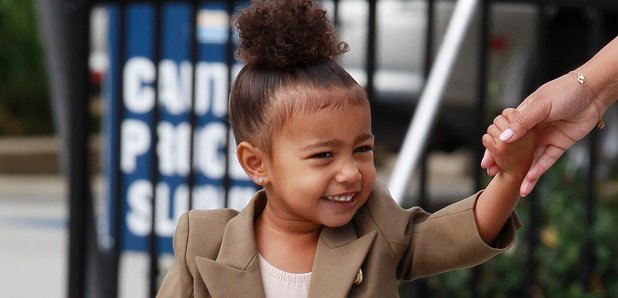 She's definitely like her daddy – North takes no crap from the waiting crowds of paparazzi OR her own mama when it comes to photos!
She's done it again! North West isn't afraid to tell people when she's sick of them taking photos of her... first she told off the paparazzi waiting for her outside her ballet class, and now she's had a go at her mum, Kim Kardashian, too!
Yes, Kim posted a VERY sweet video of North just chilling out on a sofa using her fur coat (which is DEFINITELY designer and probably cost in the tens of thousands) as a blanket, telling her selfie-loving mother off for taking photos of her as the cushions she's laying on slip apart - luckily Nori managed to regain her balance as they did!
It's not the first time North has proved she's just like her daddy, Kanye West - back in October 2015 she shut down waiting paparazzi photographers in the best way ever.
Nori was on her way back from her ballet class – looking ridiculously cute in her little tutu and Balmain jacket, obvs – when the swarms of paps descended, trying to get a photo of the superstar kid.
"I said no pictures!" - North West (Vine by @trukardashfan) https://t.co/8kRiELwDd9

— Debra Kizer (@DebraJoyGwen) February 13, 2016
Clearly picking up a few tips from daddy, North was taking no crap from the photographers as she told them "I said no photos!" as she was led past by her nanny.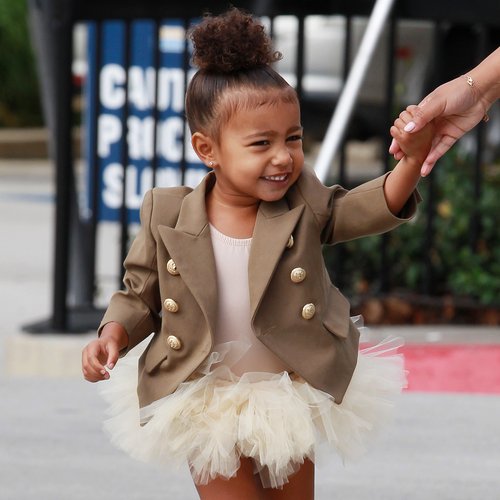 We ADORE her confidence and serious sass levels, however it's really not so cool the poor kid has to be hounded by the paps. We don't think she'll have any trouble putting them in their place when it all gets a bit much when she's older judging by this, though! #TeamNori