Kanye You Big TEASE! Find Out When 'Ye's NEW Album Is Dropping
22 July 2014, 10:46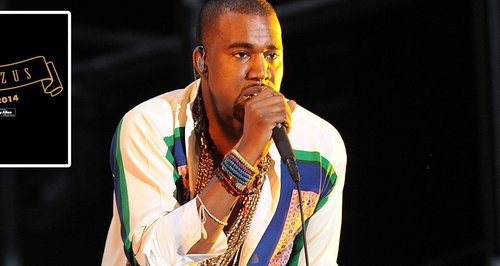 The 'All Of The Lights' rap star gives some big clues about when #AlbumSeven will arrive.
Get ready for Kanye to break the mould all OVER again… because his new album's dropping in September time!
The ever controversial rap superstar is readying the follow-up to his critical smash 'Yeezus', and fans can expect the seventh record from 'Ye' in just a few months' time.
"[It will be] most likely in September," Kanye told GQ this month. "I go back and forth, like, should it be September or should it be October? Should it be November?"
Come on Kanye, make up your mind, the fans are waiting!
In other AMAZING news, the rap god also dropped the name of the record's FIRST single, and it sounds like we can expect 'N***** In Paris' part TWO!
"I think about certain lines that I saw on my new single, which is called 'All Day', that usually [Jay-Z] would say, but Jay's not on there. "This song is a song that can be in the club like 'Don't Like' or 'N***** in Paris'," Kanye teased. Consider us VERY excited!
You may also like…