Kanye West Plotting Summer 2014 Release For New Album
27 November 2013, 15:54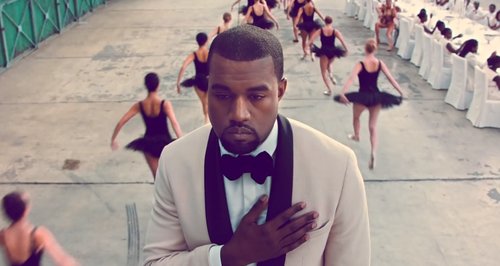 The 'Yeezus' star is already looking at the follow up to his most recent record.
Kanye West has revealed that he wants to bring out his next album in the summer of 2014.
The 'Gold Digger' star told Philadelphia's Power 99 that work is well on the way for the follow up to 2013's 'Yeezus'.
"I haven't named my next album but I have started on it," he said. "I write down philosophies all the times so I'll just have some thoughts and I just constantly, every time I think of it I write it. I'm just collecting. I'm just constantly working."
Kanye also spoke about rumours of a 'Cruel Winter' album – a follow up to his 'Cruel Summer' effort.
"I go back and forth on it, but we keep on missing the winter. That's the only problem," he added. "We're thinking about dropping a 'Cruel Winter'. I'd like to put out more product, I'd like to have another album out next summer."
He also spoke a little more about his plans for working with Miley Cyrus and said it's nothing to do with the hype around her.
"I ain't jumping on a train. If I like an artist, I do it," he added.