LISTEN: Is This A Demo Of Kanye West's New Collaboration With Rihanna on 'Midas Touch'?
13 April 2015, 10:17 | Updated: 13 April 2015, 10:28
Kanye West - Midas Touch (FullOfficial Audio)
02:12
A new song reported to be a demo of Kanye's latest collab with Rihanna has leaked online from his new album 'So Help Me God'. (18+)
WARNING – This track contains strong language some may find offensive.
Have we just heard Kanye West's latest track with Rihanna? A demo has leaked online reported to be 'Midas Touch' from his new album 'So Help Me God'.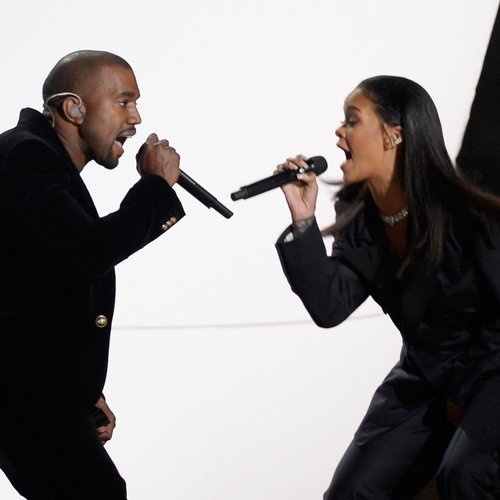 'Midas Touch' name checks RiRi several times in the lyrics and is said to have been recorded during 'Ye's recent studio time with Rihanna but the version that has found it's way online isn't the finished track.
Ri and Kanye have recently partnered up on the incredible 'FourFiveSeconds' with Paul McCartney for Rihanna's upcoming new album 'R8' – so could we be hearing 'Midas Touch' on 'So Help Me God'?
While fans are waiting for Kanye and Rihanna to release their new records, Yeezy has been famously signed up as a headliner for this year's Glastonbury Festival on 27th June. We can't see him camping in the knee-deep mud, somehow!