Kanye West Promise Spectacular Wedding Including "Fighter Jets" With Kim Kardashian
29 October 2013, 13:49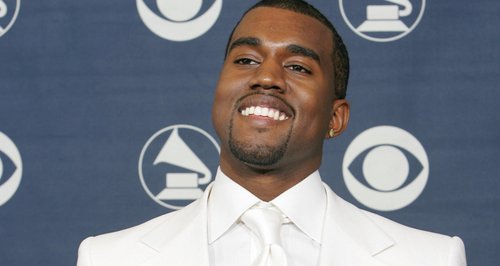 The 'Gold Digger' rapper also says he wanted to marry Kim ever since the first time he saw her.
Kanye West has promised his eventual wedding to fiancé Kim Kardashian will be a spectacular event.
The 'All Of The Lights' rapper joked that it will even involve "fighter jets" while teasing a potential wedding date of next summer.
The couple confirmed their engagement earlier this month following the birth of their daughter North earlier this year.
"Two words, fighter jets!" Kanye teased when asked about the wedding plans on US radio show Power 106 this week, reports E!.
The 'Monster' rapper also admits he "was nervous a little bit" when he asked Kim to marry him, in the middle of a deserted baseball park in San Francisco.
"[She] knew I was eventually going to ask her to marry me," Kanye explained. I just had to get that ring right. I worked with four different jewellers. Three rings were made and only one hit the ringer. I actually changed the ring the night before. The ring was less than four hours old when I gave it to her!
"I wanted to marry that girl from the first time I saw her," Kanye added. "Kim and I are the perfect balance."
Kanye West's proposal to Kim Kardashian was capture on film and emerged online soon after the event.