WATCH: Kim Kardashian Snapchats Her Pregnancy Test On A Plane… Is Baby 3 On The Way?!
20 May 2016, 11:58 | Updated: 20 May 2016, 13:09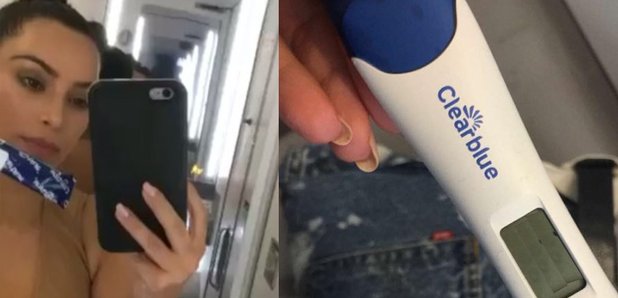 Kim K shared her pregnancy scare on Snapchat… proving there's literally NOTHING she won't put on social media.
They only had baby Saint West in December, but Kim Kardashian has just had a pregnancy scare... and Snapchatted the whole thing for her fans... there's literally NOTHING she won't share on social media.
Kim posted a photo of three packs of pregnancy tests on her Snapchat this morning, before explaining that she was doing a test in the bathroom of her private jet because she was worried she might be pregnant with her third baby.
Kim admitted she was worried she could be pregnant, but then revealed the outcome to her followers that she wasn't in fact pregnant - so North and Saint won't have another little sibling just yet!
One person that's probably not that pleased with the outcome is Kanye West, who is desperate to expand his brood according to Kim. Speaking on Khloe Kardashian's talk show, Kocktails With Khloe, Kim revealed that Kanye will NOT stop going on about them having a little brother or sister for Saint and North.
She revealed, "I said no way. I was so set on my two kids and how happy I was with my life the way that it is, but Kanye has been mentioning it every single day lately for the past 10 days."
Khloe replied, "You've been counting the days?" to which Kim explained, "Yeah, I'm like why is he doing this to me?! It would be a really dangerous environment for me if I were to get pregnant again."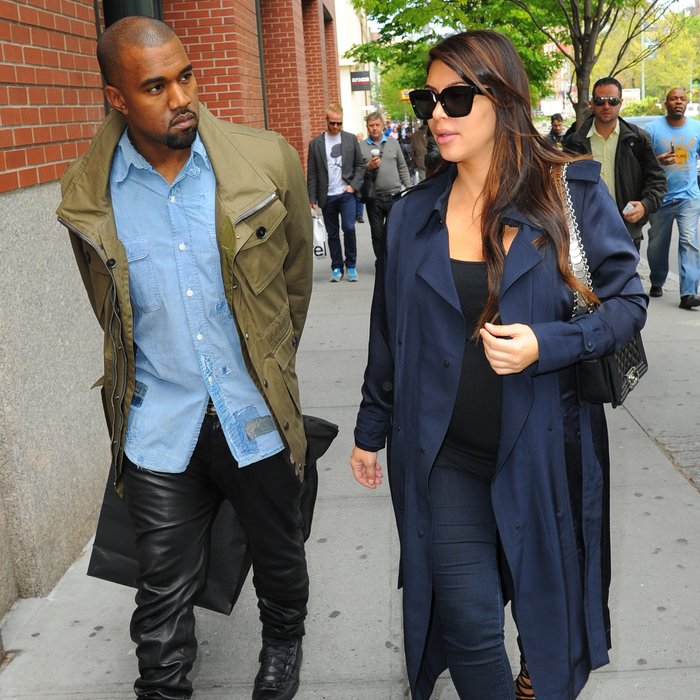 As Kim has previously had difficult pregnancies with both her children, she hasn't ruled out the use of a surrogate in order to expand their family, admitting that Kourtney, Khloe and Chrissy Teigen have offered to do it or her.
As well as wanting more children, Kanye also admitted that he's watched naughty movies in Kris Jenner's house… with the sound off! He revealed, "Well…I lived with my mom in high school then I lived in my mother-in-law's house…there's kids next door and stuff. I am all about the storyline."