Kanye West Reveals Kim Kardashian Will Take His Name After They Marry
30 October 2013, 09:22 | Updated: 30 October 2013, 09:24
The 'Yeezus' star also spoke about falling for his fiancé as early as 2006.
Kanye West has revealed that he fell for fiancé Kim Kardashian as early as 2006 and that she will take his name when they marry.
The rapper proposed to the reality star on her birthday earlier this month and spoke to Ryan Seacrest about the moment he knew Kim was the one.
"I just knew I wanted her to be my girl for a long time," he admitted. "I remember I saw a picture of her and Paris Hilton, and I remember telling my boy, 'Have you seen that girl Kim Kar-dijon?'"
Despite being a confident guy, Kanye also said he was "nervous" ahead of his big proposal.
"I was nervous. I was talking to her cousin. I was like, 'I don't know, what do you think she's going to say?' I'm not arrogant about love and feelings at all," he added. "'I'm confident in the work I put so much work in to but this is someone else's feelings.
"You never know what someone else may feel at the time."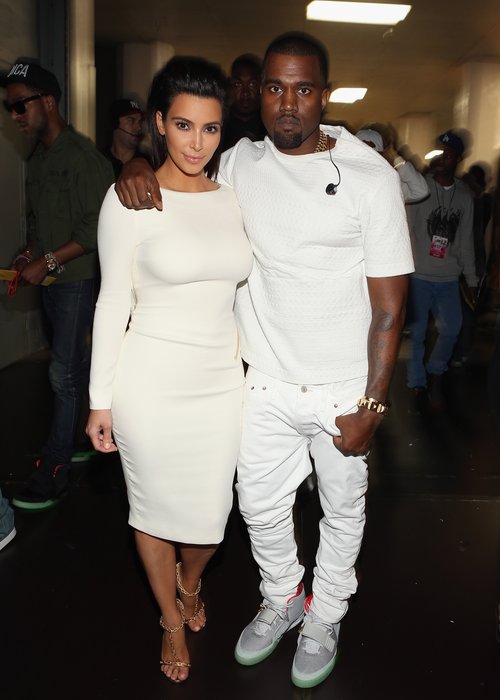 The proposal took place at the AT&T baseball stadium in San Francisco in front of family and friends,
"Everybofy that came in just thought it was a surprise party… As soon [Kim] heard the [Lana Del Ray] song playing, she just figured I was going to have Lana sing and we were going to have dinner," he added. "Because at a certain point she just knows I'm going to do something turnt up. So she was expecting something awesome."
This week, he also gave details on what is planned for their wedding and promised something "spectacular" with fighter jets and more.