Kim Kardashian And Kanye West To Have Baby Girl
3 June 2013, 10:18
The reality star's big reveal came during this weekend's edition of Keeping Up With The Kardashians.
Kim Kardashian is now confirmed to be pregnant with a baby girl after details of her first child's sex was exposed on this past weekend's edition of her reality series Keeping Up With The Kardashians.
The 32 year-old star was seen heading to the doctors where she was accompanied by family members and discovered the news.
"Who doesn't want a girl? They're the best," she told the cameras after the reveal. "And I know that's what Kanye has always wanted, he wanted a little girl."
The couple revealed that they were expecting their first child at the end of last year.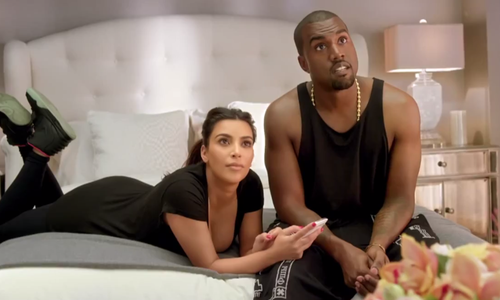 It has previously been rumoured that the pair would be calling their baby North but have yet to divulge any baby names.
Meanwhile, Kanye has released the official artwork for his new album – which is released on 18th June.