Twitter Has Brutally ROASTED The Worst Kanye West "Lookalike", Named Kanye East!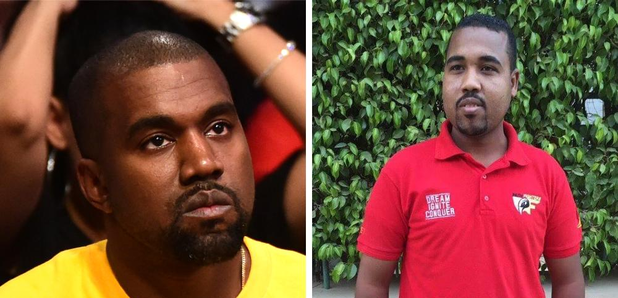 Once in a while, a hero emerges on the Internet. This time, someone who's referred to as "Cheezus" has shone through. And no-one can handle it.
Every so often, you bump into someone who you're ADAMANT is an A-list celebrity, because they look so alike; whether it be Justin Bieber in your local butchers, or Ariana Grande just hopping on the number 82 bus. This isn't one of those cases.
Twitter caught glimpse of one man who sort-of, barely looks-ish like Kanye West, and - in true, incredible Twitter-fashion - they ripped into him.
From parodying his song titles, to just using the phrase 'Yeezus' to it's fullest potentials, you've gotta feel sorry for this guy...
Cheezus, Father Stretch My Pants, Can't Sell Me Nothin, The New Work Release Program, 30 seconds pic.twitter.com/oQmTScBUr9

— Myles Brown (@mdotbrown) July 25, 2016
Community college dropout pic.twitter.com/IdGxYGgONU

— Cliff Skighwalker (@Skighwalker) July 25, 2016
Jog this town pic.twitter.com/kronJe7Vey

— Pas (@TheeSouthside) July 25, 2016
Most Of The Lights pic.twitter.com/KFEK5FK9ju

— BLACKS RULE (@HeadphoneJones_) July 25, 2016
"No one man should have all that power unless they're using a company approved surge protector" pic.twitter.com/va1r0MKln9

— BLACKS RULE (@HeadphoneJones_) July 25, 2016
Kanye West's twin, Kanye East pic.twitter.com/RmCpbA2EQF

— Rosíe. (@YungSatin_) July 21, 2016
But at the same time, just try to tell us you didn't laugh.
(And you've gotta give this unnamed legend credit - he's wearing a polo shirt that says "Dream. Ignite. Conquer." If that isn't something Kanye West says to himself every morning, we don't know what is!)
You May Also Like...