Kanye West Rants At Photographers After Hitting His Head On 'Caution' Street Sign
13 May 2013, 10:56 | Updated: 14 May 2013, 14:21
The 'Jesus Walks' star was left embarrassed on a trip out to with pregnant girlfriend Kim Kardashian.
Kanye West hit out at photographers for taking pictures of him shortly after hitting his head on a traffic sign which read 'Caution Watch For Pedestrians'.
The 'Otis' rapper was out heading for lunch with pregnant girlfriend Kim Kardashian when the incident occurred.
The US star was walking along when all of a sudden photographers could be heard asking "woah! Kanye are you ok?" as he tendered to the bump on his head.
He then became irate at the paparazzi who had gathered around them and launched a foul mouthed rant.
"Don't take another f****** photo man," he could be heard saying.
The couple then stepped inside Vietnamese restaurant 9021Pho – where they were dining out.
Check out a picture of Kanye shortly after the accident below: (Picture: Splash)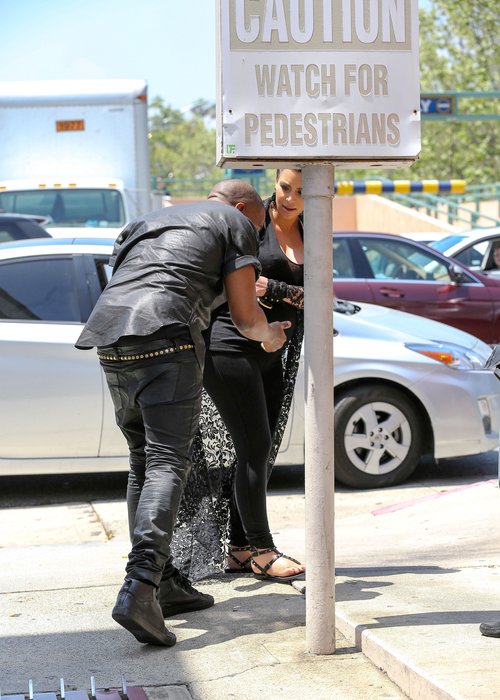 Meanwhile, Kanye is rumoured to have completed work on his new album and teased an 18th June release date on his Twitter account.